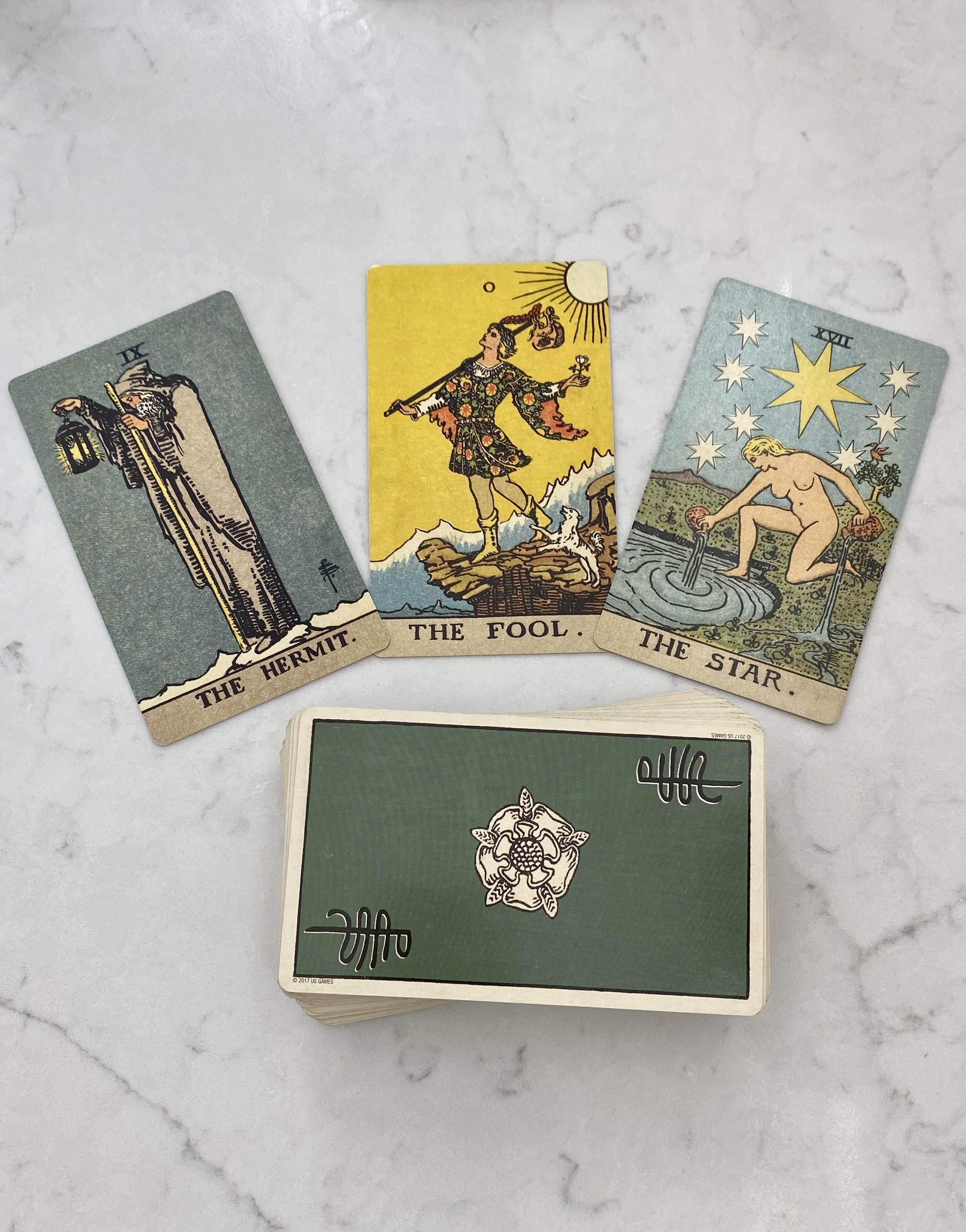 My Tarot for Beginners course is for anyone who:
*has no experience using tarot cards or
*has taken my Free Tarot Class and wants to learn more
*has basic experience using tarot cards but does not yet read intuitively
*wants to learn more about themselves through the visual artwork on tarot cards
This 7 week course includes:
*an in-depth study of all 78 cards in the tarot deck
*a 30 page workbook that includes exercises and readings to help deepen your understanding of the deck and of yourself
*an easy reference Tip Sheet that makes readings as a beginner easier and more intuitive
*practical exercises that gradually increase in difficulty throughout the 7 weeks that guide you toward a deeper understanding of tarot, yourself, and your choices
*lifetime access to this course and all materials, to include the 30 page workbook
*multiple package options - packages that include one-on-one zoom sessions offer those at a discounted price over booking them separately
*closed captions for accessiblity
By the end of this course, you will have a deeper connection to tarot, and will feel confident interpreting cards in an intuitive reading for yourself.
*Recommended tarot deck: Smith-Waite Borderless Edition





Testimonial
"When I started Alice's class, I knew very little about Tarot. I signed up as a treat for myself, and was attracted to Tarot because I was curious about its symbolism and storytelling potential. I definitely got what I came for; Alice helped me explore the incredible depth and layers of meaning in the cards. What I didn't expect was how Alice would also help me discover a new spark of curiosity about myself, and the courage to keep fueling that curiosity with the right questions, and the richness of the Tarot deck." - Victoria S.
"Taking Alice's Tarot for Beginners course was the break my soul needed from the chaos of the outside world, and was a welcome invitation to go deep within myself in order to grow emotionally and spiritually. Not only did she teach the traditional meanings of the cards and practicality around the art of tarot, but she also showed me how to allow tarot to be a guide for learning to trust my own intuition and give new perspectives on how I perceive the world around me and my role in it. Everything that someone would need to know to begin a journey with tarot can be found in her class. Alice's passion for her art was as strong as her desire to share her wisdom. She was kind, compassionate, and created an energetic space that fostered trust and safety. Working with her was such an amazing experience and the guidance and wisdom she shared is something I can, and will, take with me through my personal tarot journey." - Zoë L.

Tarot For Beginners Curriculum
Check your inbox to confirm your subscription